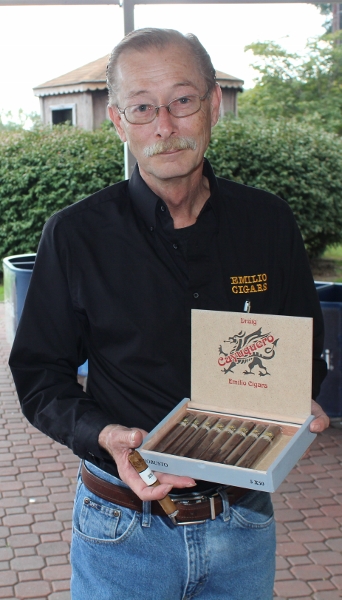 Write-Up
Hello and welcome to a little bit of an event coverage video along with my first try of the Draig Cayuquero. Gary was kind enough to give me one out of the only box in the USA right now and I figured it would be fitting to smoke it while I blather on about how great the Delaware Cigar Festival 2013 was.
This is not a cigar review but just me talking (I talk a lot) about the event and giving you a run down of what all was going on. I did not do any video at the event itself as I took this time to relax a bit and smoke with some great people. First time I did not go into an event in full bore coverage mode and it was a great time.
That's it for the write-up so I hope you enjoy the video and hope to see you there next year.
I almost forgot, I have a bunch of pictures included after the video too.

AUDIO –> Right-Click: Save As