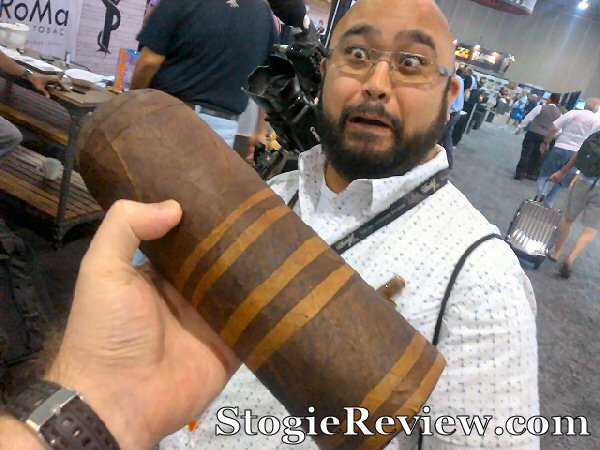 Every single cigar shop across the country has that one guy. You know the one. "An 80 ring gauge! For Christ's sake, smoking that must be like putting your mouth around a big ol'…" You get the idea.
Regardless of the phobias some people have about big ring cigars, they seem to be all the rage. I can remember a time six or seven years ago when I didn't like smoking anything larger than a 50. Now I'll have the occasional 64. In the end, it is more about taste than it is for my feelings on girth.
This brings up an interesting question though. At what point does it stop being about perceived value and more about a niche or gimmick? Take for example the Asylum in the monstrous 80 ring gauge. I seem to remember a press release recently stating that they were releasing that cigar in large format trays to be purchased by retail tobacconists. I can't think of a single occasion where I saw someone smoking something that large in a cigar shop.
If companies like Asylum are marketing regular production cigars in an 80 ring gauge, I can only think that there must be a market for them. My question to you is this, who is smoking them? My experience with 60+ ring gauges is that they can really water down the taste. If that is the case with a 60, I can only imagine how watered down a cigar 5/16″ larger in diameter must taste.
What is your favorite large format cigar?