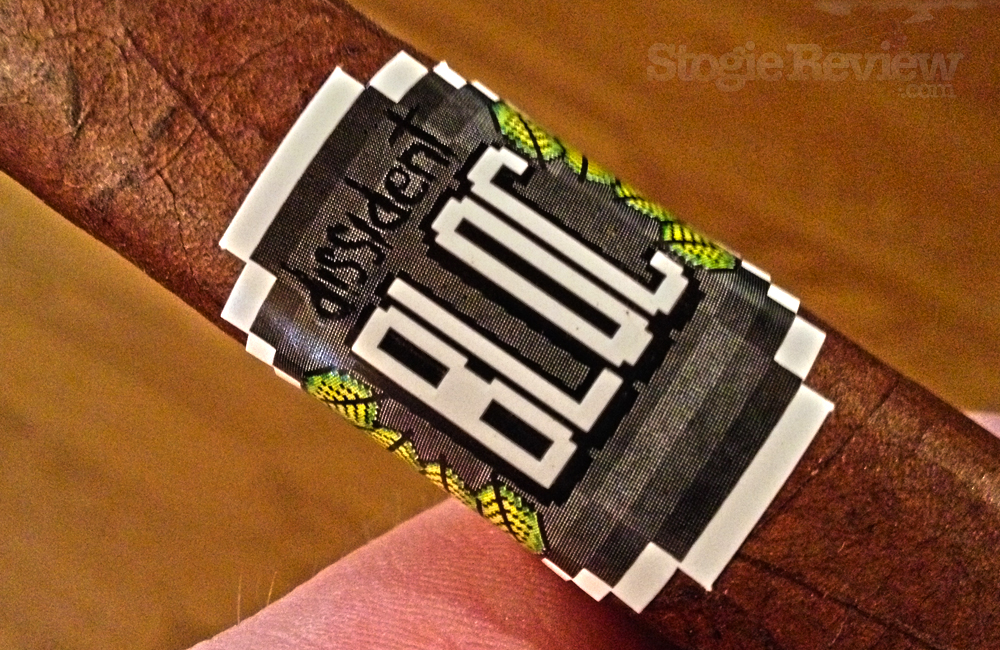 A couple of weeks back I was talking with Jerry and mentioned that I smoked through an entire box of Nub Connecticut 464T. I think I must have guilted him because shortly after our conversation, a big box of cigars arrived in the mail. Jerry sent me an awesome variety pack filled with stuff I'd never smoked before.
One of the cigars that caught my eye was Bloc by Dissident. This particular cigar sported a band that screamed 'My Generation' with an old 8-bit NES feel. I lit it up and was a bit off-put by the first couple of puffs. I felt like I was slapped in the sinus by a pungent woody / vegetal flavor that left me dry on the palate.
As I smoked a little further along, the flavor profile rounded out and I thoroughly enjoyed the smoke. What I enjoyed most was the oily and buttery texture. It reminded me of the old Mayorga Cigars with the Habano 2000 wrapper (I have no idea what this cigar uses but is sure burns better than the old Habano 2000 wrappers).
The flavor profile packs a punch with a nice spicy component through the sinus. A buttery, oily texture lingers on the palate after each puff and gives the Bloc a beautiful finish. Flavors include wood and earth with a little something on the back end that reminds me of mushrooms.
Construction on the Bloc is solid. The cigar produced plenty of dense smoke and a solid ash. The burn was thin and even, requiring very little lighter-work to even out.
When it was all said and done, I was thoroughly impressed with the Bloc by Dissident Cigars and would love to try some of their other offerings. Because they are such a small brand, tracking them down may be difficult but I have the feeling they will be worth it.