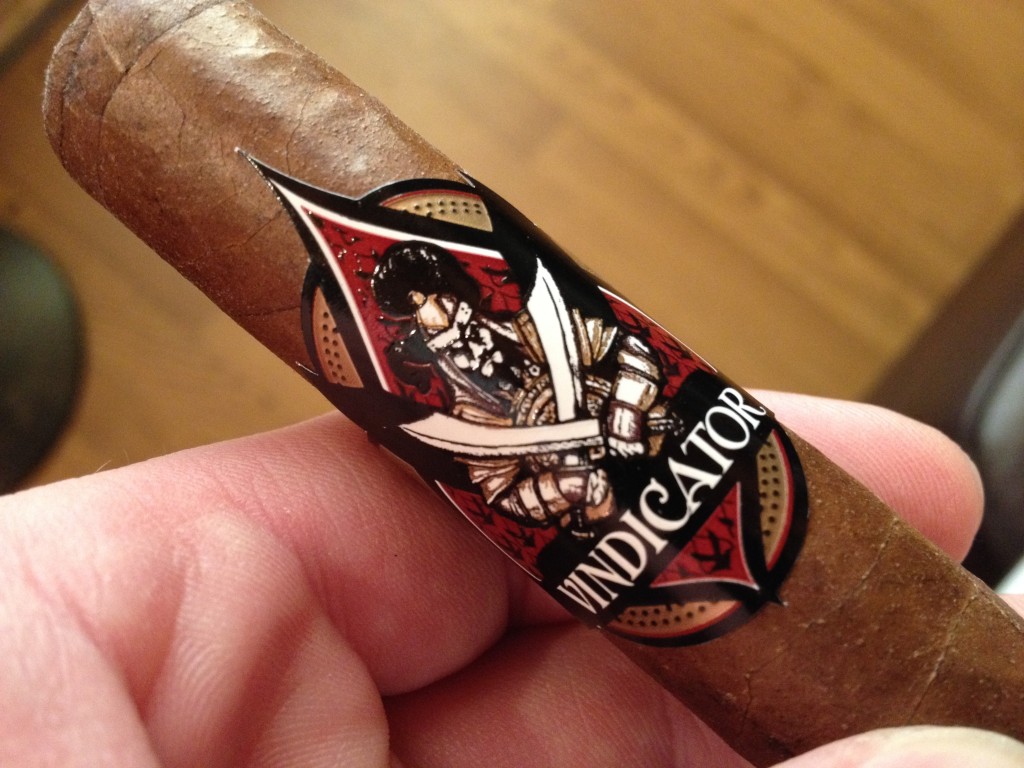 Back in 2012, Famous Smoke Shop began to promote a new line of Oliva Produced House Blends. Brian and I were fortunate enough to get a few samples and we set out to record a couple of episodes of Herfin' Heads. We reviewed both the Inferno and Vindicator favorably and I've been smoking them, off and on, ever since.
Having done a Short Ashes Review of the Inferno, last week, I thought it only made sense to revisit the Vindicator as well. Much like the Inferno, the Vindicator can be had for about $3.00 per stick (5 Pack Pricing) on Cigar Monster.
What you get for the money is a well-made medium bodied cigar. The flavor profile is a bit darker than the Inferno and produces tastes of Earth, Wood, and a little Pepper. The finish is ever so slightly dry but easy on the palate.
If you are a fan of Oliva cigars, I would suggest giving the Vindicator a try. Do yourself a favor though, wait until they are on sale through Cigar Monster (which happens a few times each week) to save yourself a couple of dollars. They also make good filler if you are tying to bulk up your order to qualify for freebies.